T-shirt design for North East Co
April 03 — 2014
"Waves to Tokyo", a limited edition produced exclusively for Japanese Graphic T-shirt label North East Co.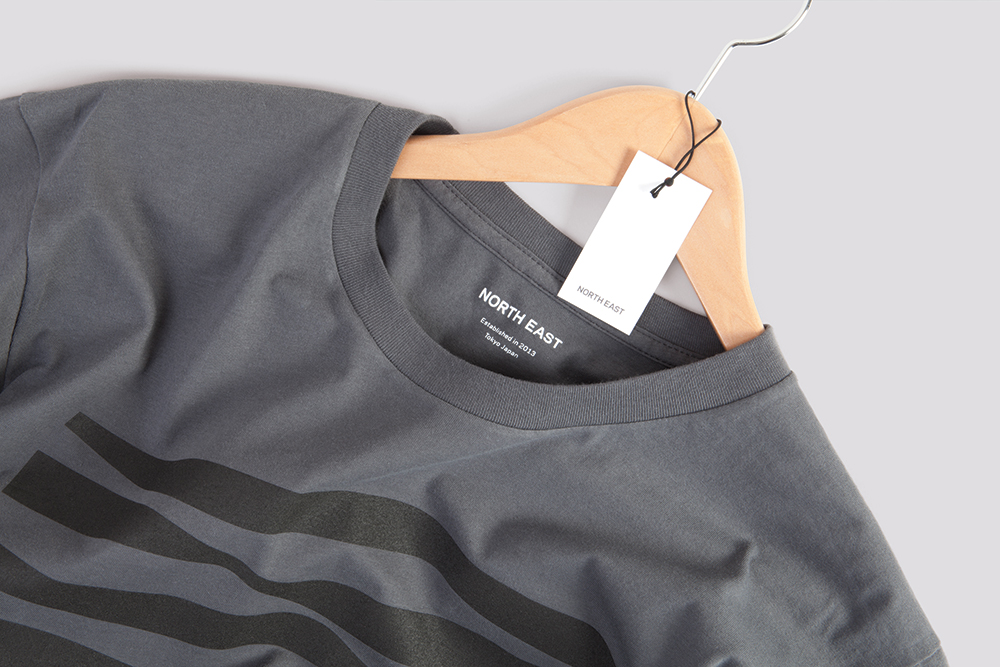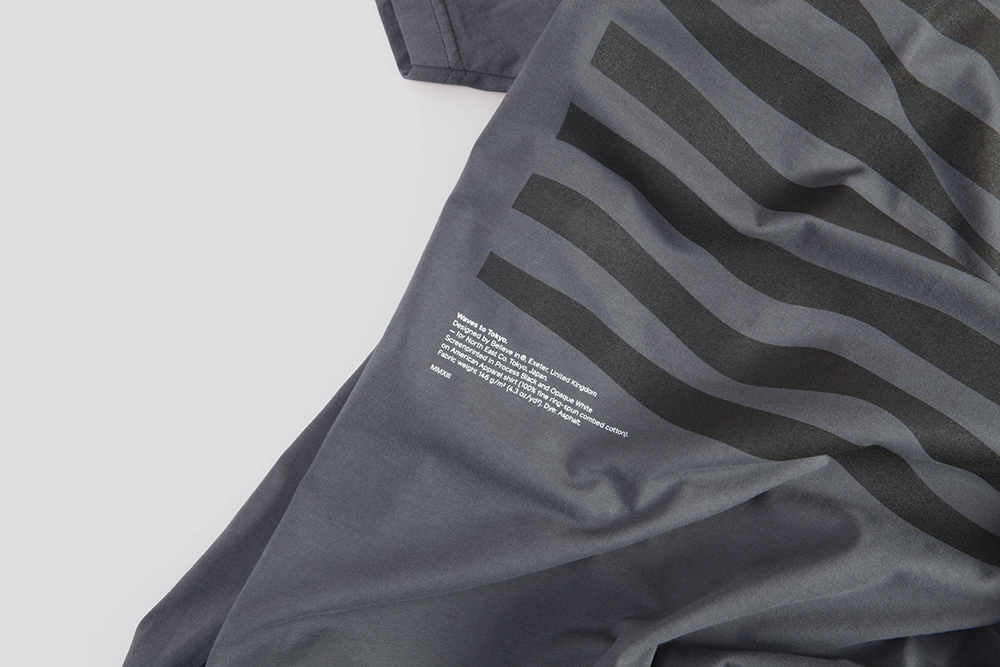 Since launching in 2013, North East Co. have quickly built a reputation for high quality screen-printed T-shirts, produced in collaboration with selected designers from around the world. Previous editions have featured work by the likes of Build, Hey, Sawdust, Give Up Art, Neubau and Mash Creative.
'Waves to Tokyo' is an eminently wearable design deliberately positioned in the space between graphic and fashion. It reflects the international nature of this collaboration; a Japanese label producing UK designs on American-made garments. The stripes (inspired by flags and waves on the ocean) carry motion and accentuate in the natural folds in the fabric. The supporting typography defines the various materials and processes used in its production.