Lord of the Logos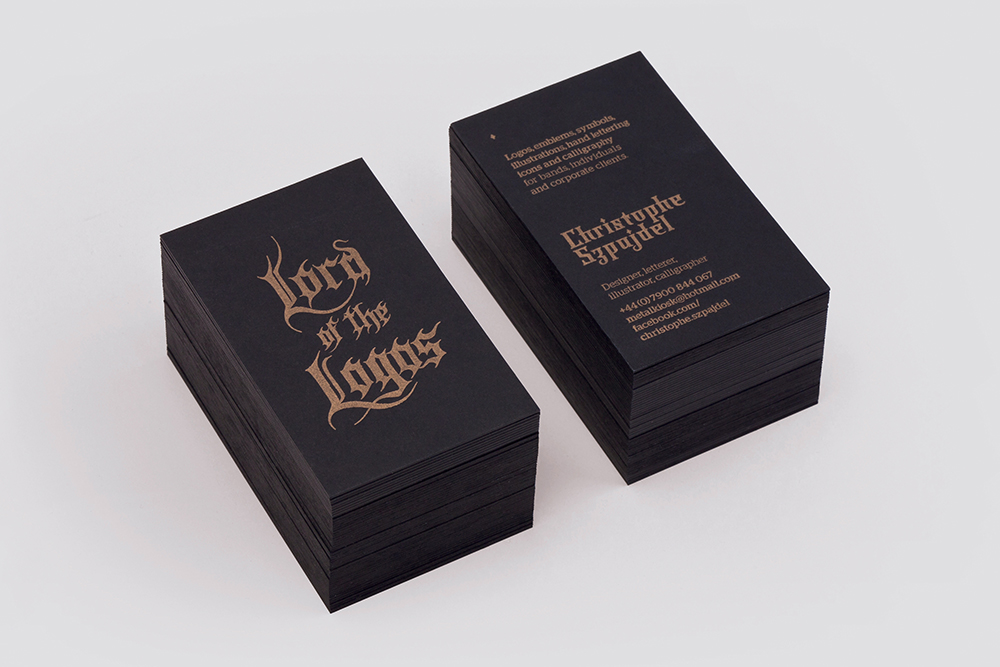 January 21 — 2014
Adding a new dimension to underground Heavy Metal logo designer Christophe Szpajdel (aka 'Lord of the Logos').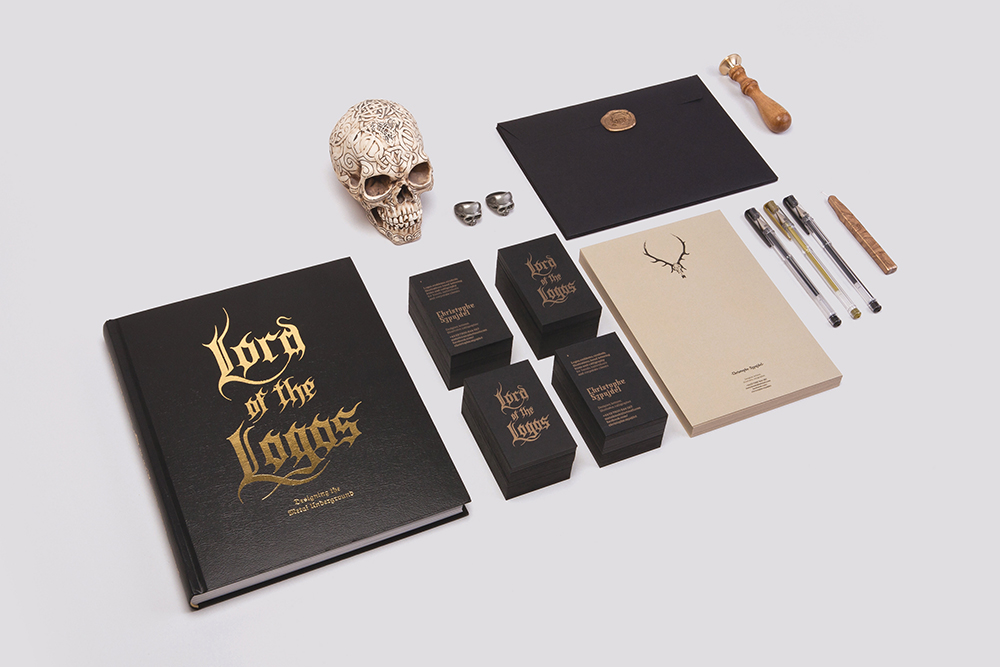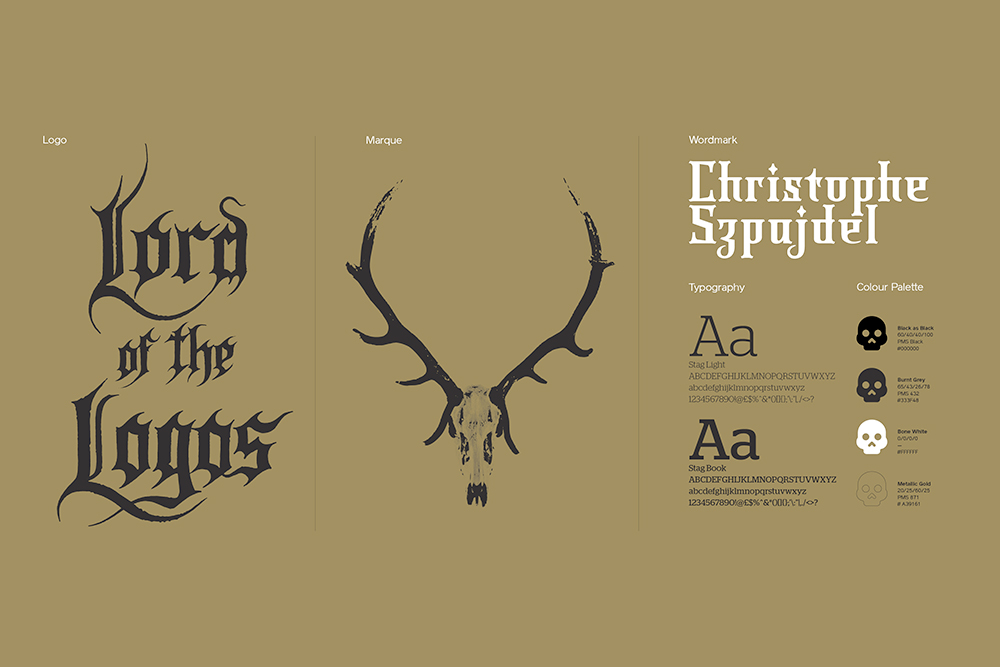 Christophe has worked for many of the biggest bands within the Black and Death Metal underground music scenes, and his work has been featured internationally in numerous galleries, publications and blogs. Having worked with Gestalten on an anthology of his work in 2010, Christophe asked us to create an accessible identity that could still represent him and his work.
The core Lord of the Logos wordmark is Christophe's own, and forms the central element in a wider identity that includes a new 'stag's skull' icon. The wax seal adds a dramatic flourish to correspondence.