Glory Glory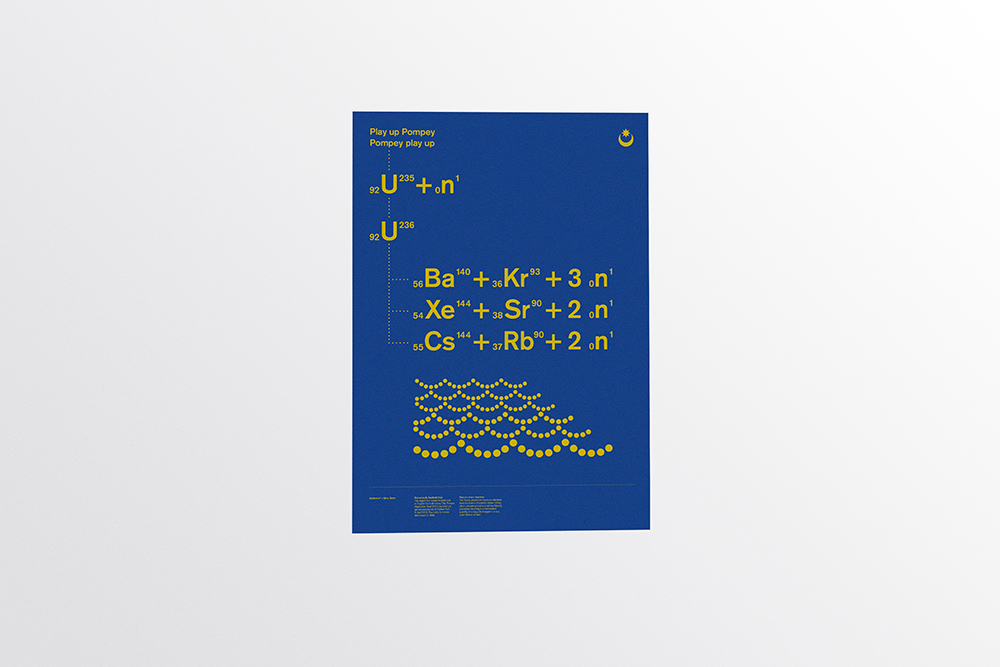 July 17 — 2013
Play up Pompey, Pompey play up. A celebration of football chants.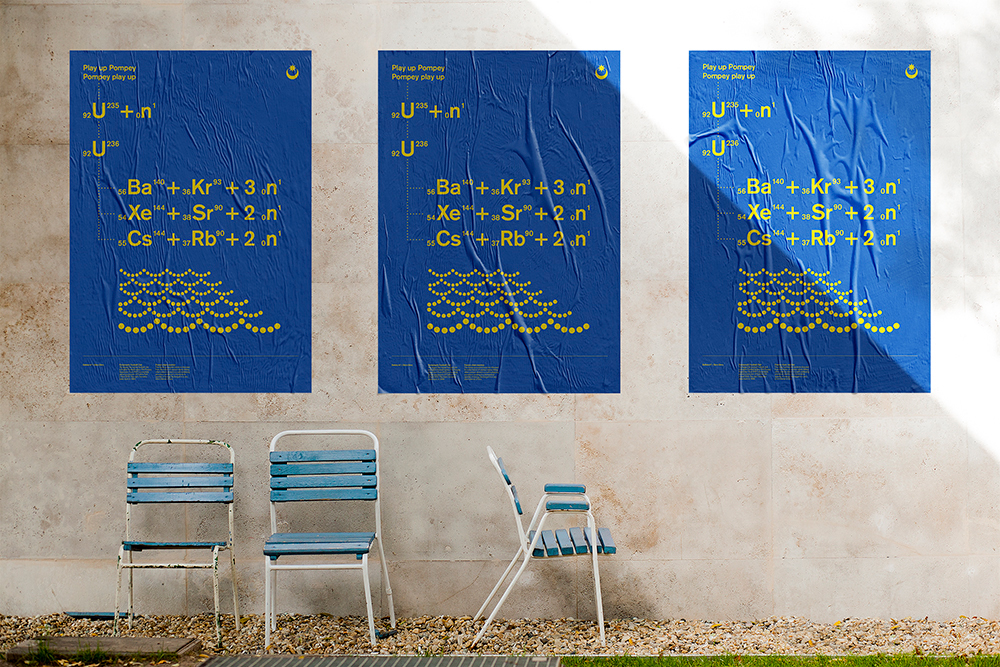 One individual starts a chant and in turn a chain reaction occurs until everyone joins in; a massive surge of energy created in a short period of time. The formula in the poster is an example of that of a nuclear explosion found in the fissure procedure, and is married with Portsmouth's naval heritage and ferociously loyal fan base.
The poster is still available to purchase here.