LittlePod shortbread packaging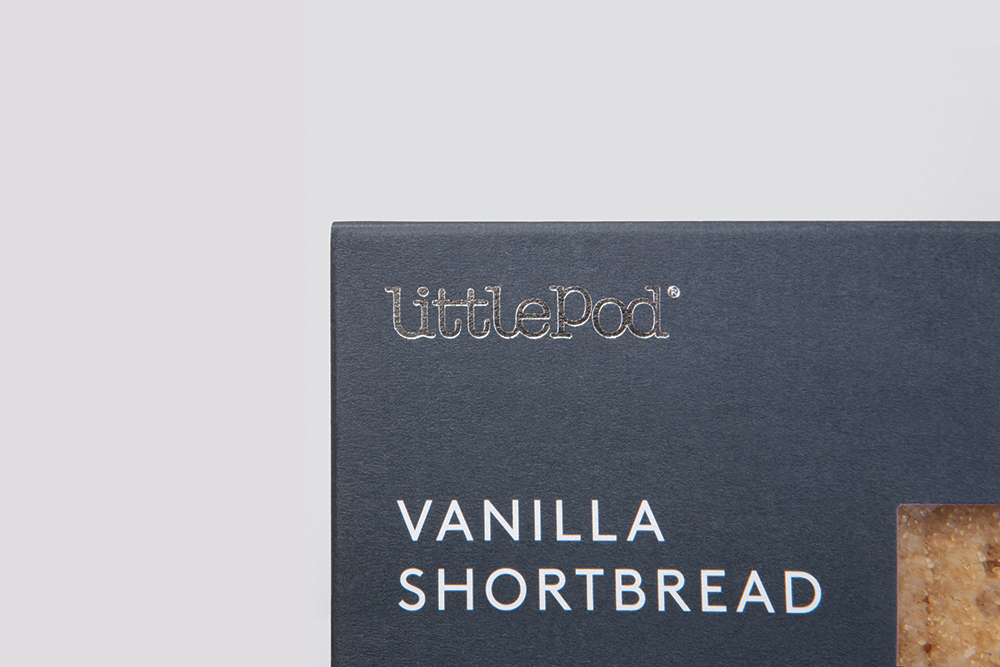 June 24 — 2015
A new brand extension from the champions of real vanilla. Understated elegance.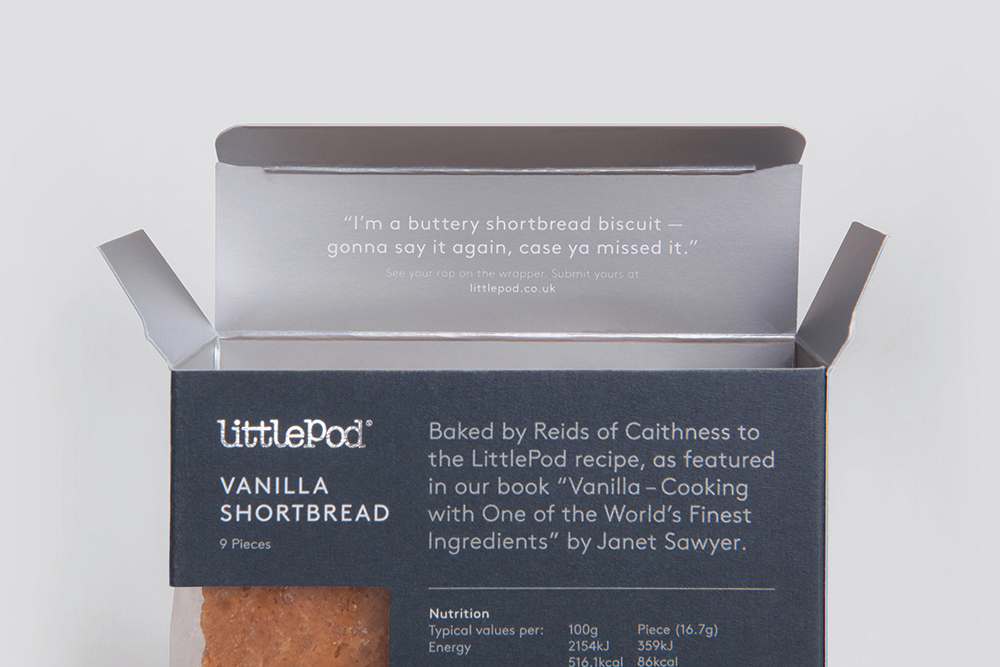 LittlePod are growing increasingly famous for their tubes of real vanilla paste, a staple ingredient for professional chefs and keen cooks alike. We worked closely with LittlePod and their Scottish shortbread partner Reids of Caithness to create this new brand extension, a great way to extend the brand into new categories and demonstrate the qualities of real vanilla in luxury foods.
The new packaging steers clear of tartan and introduces an elegant simplicity to the brand. Reverse printing on the board with silver on the inside adds a touch of luxury. The wraparound aperture shows off the contents and reflects the 3x3 grid of the shortbread itself. In the product's first month a large order was placed by a big European distributor before they'd even tasted the biscuit .