Three Kings festive chocolate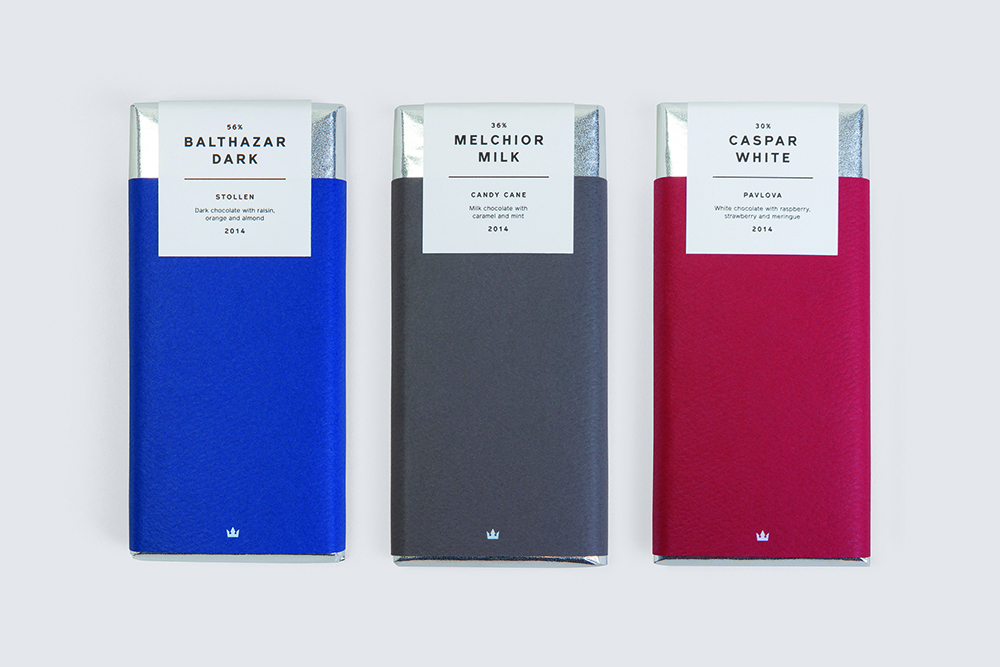 December 15 — 2014
A trio of limited edition festive chocolate bars to send to clients and friends. The bars are named after the original Christmas gift-givers, and each one is inspired by a festive recipe from a different part of the world.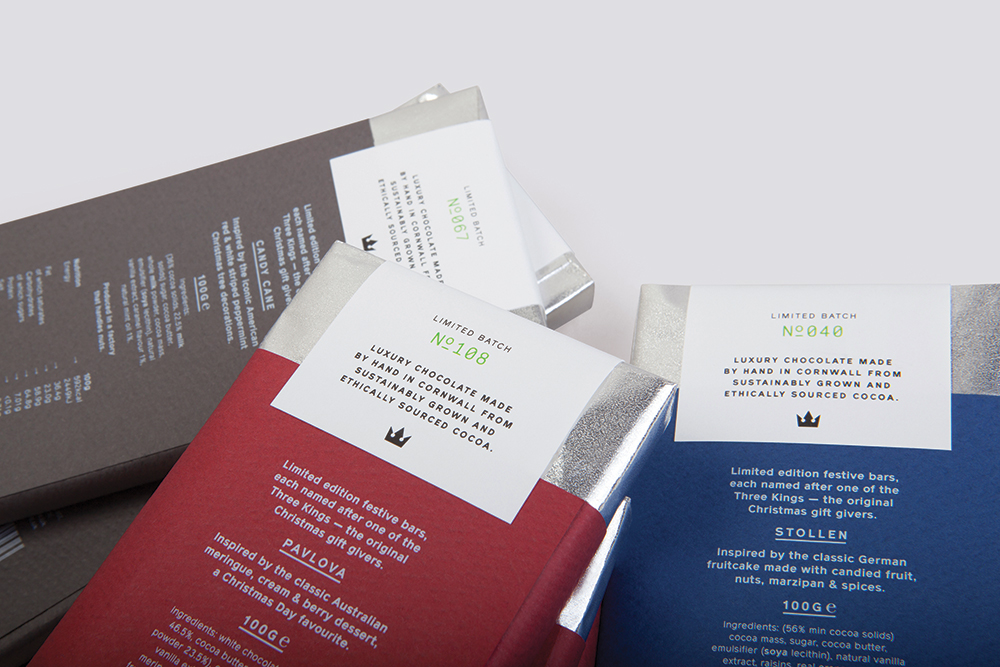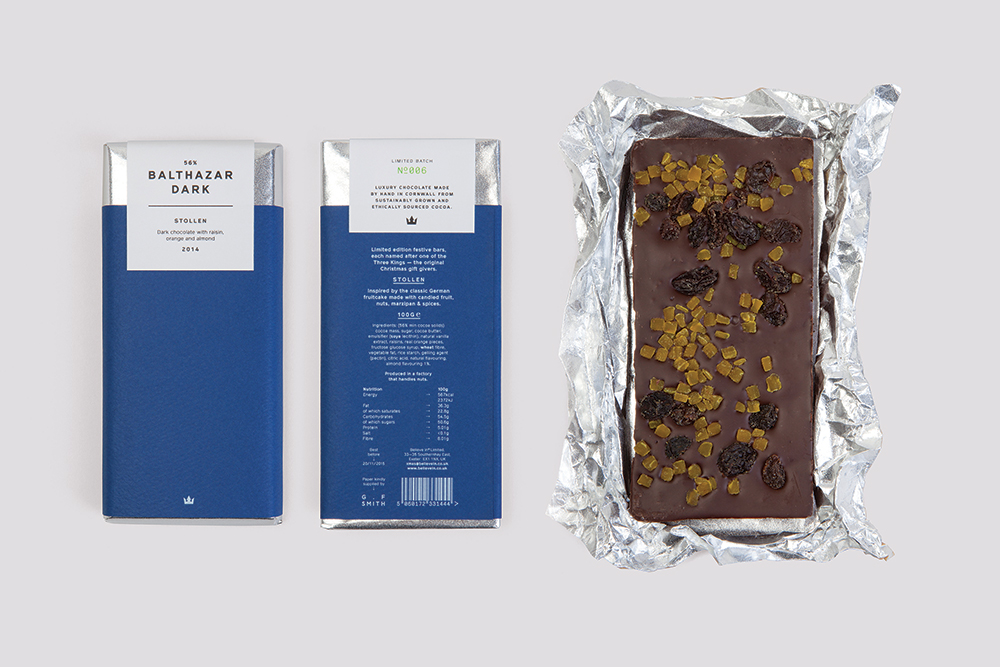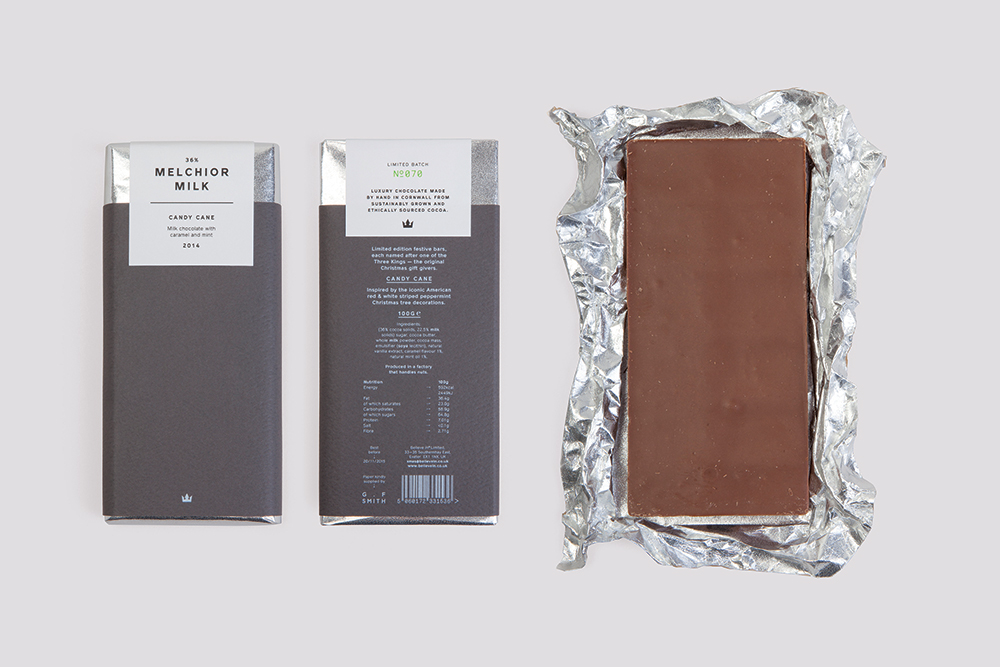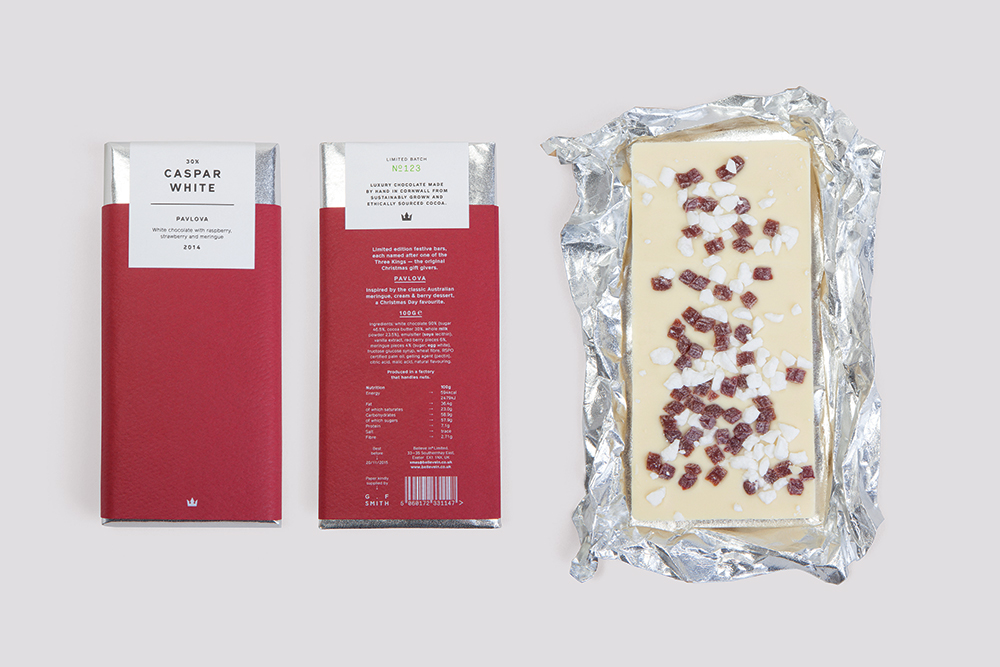 The bars were made by hand in Cornwall using sustainably grown and ethically sourced cocoa. For the packaging, three shades of embossed Colorplan were overprinted in white ink and wrapped by hand over silver foil and completed with individually numbered top seals. The special sets of three bars have been sent in a white presentation box, enclosed with a double satin ribbon and a personalised gift card.
The act of receiving, opening and sharing the bars is designed to deliver an experience that leaves a lasting impression. The type and layout are kept simple and pure, and the end result exudes style and confidence.