New book: Identity Designed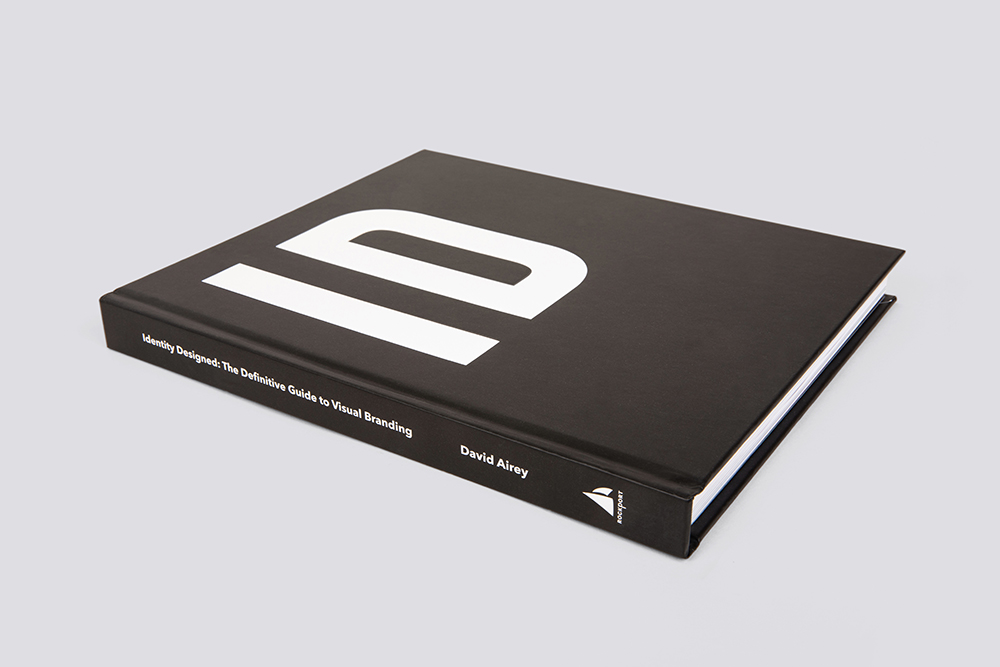 January 18 — 2019
Designer and blogger David Airey is the bestselling author of "Logo Design Love", that to date has been published in 12 languages and sold over 50,000 copies. His latest book is published next week, and we're honoured to have our studio and work profiled in it.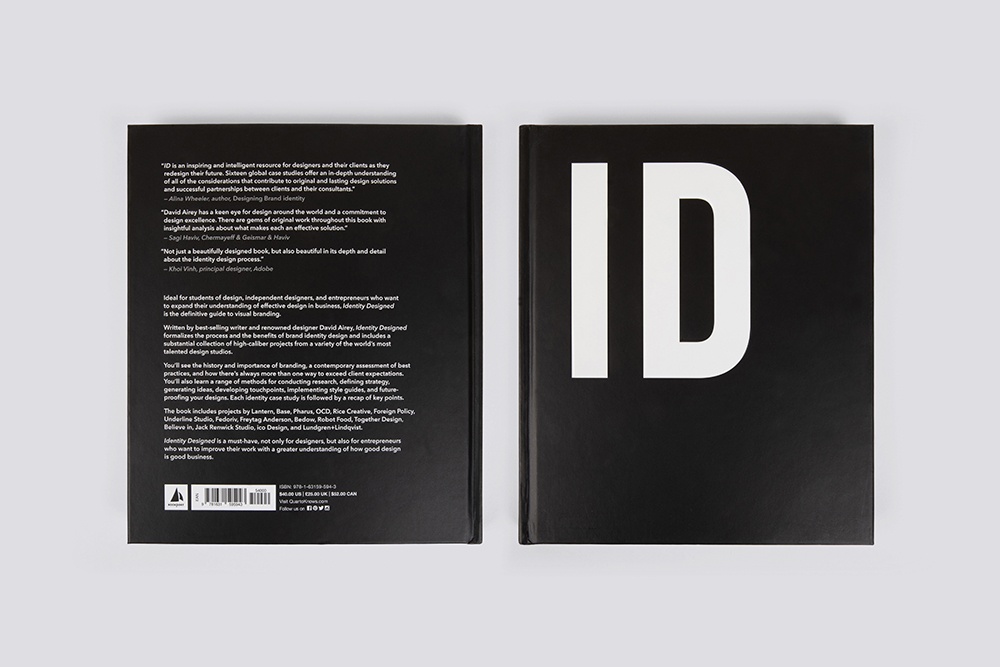 "Identity Designed: The Definitive Guide to Visual Branding" contains case studies from 16 different studios around the world. It uses a single project from each studio to explore the process of developing an effective brand identity. For our own 16-page chapter David asked us to talk about our work for new hyperfast broadband provider Grain.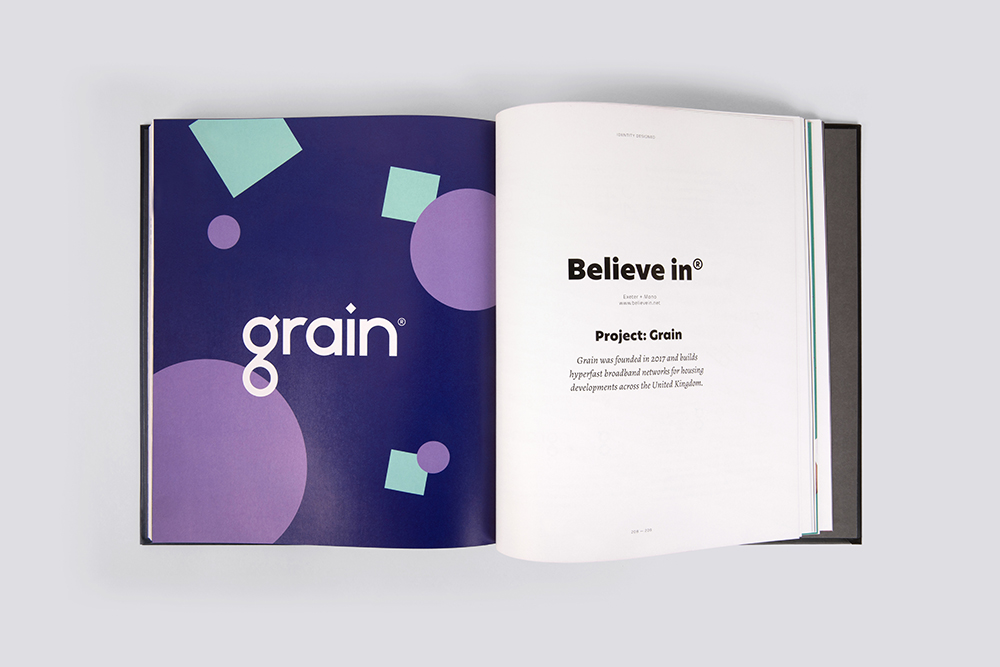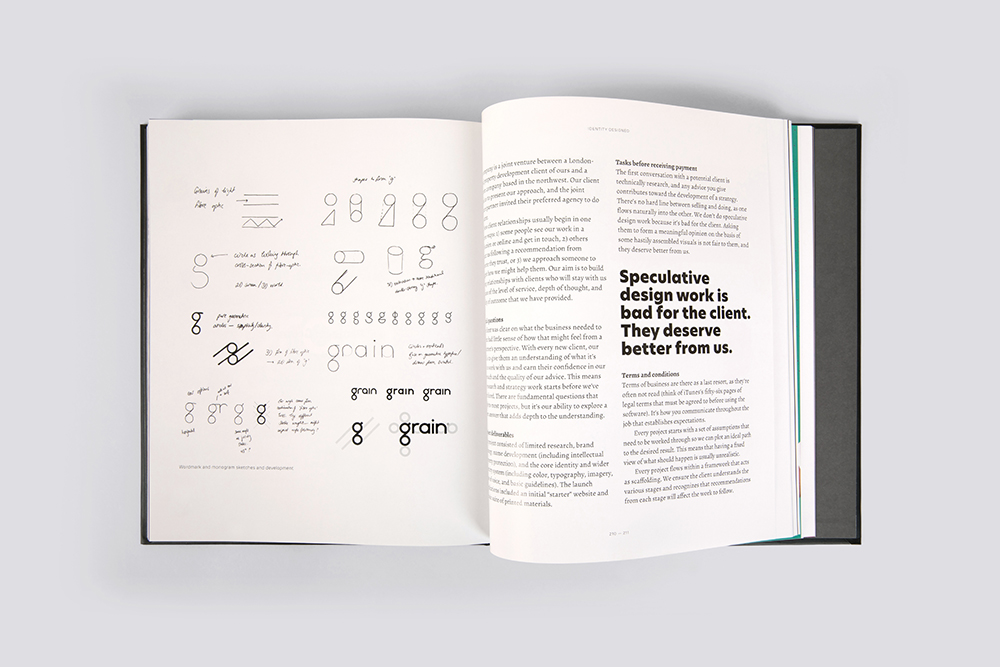 And we're in extremely good company. Here's a full list of the super talented studios featured, including some good friends of ours:

– Base (Brussels, New York, Geneva)

– Bedow (Stockholm)

– Believe in (Exeter, Mono)

– Fedoriv (Kiev)

– Foreign Policy (Singapore)

– Freytag Anderson (Glasgow, Oban)

– ico Design (London)

– Jack Renwick Studio (London)

– Lantern (London)

– Lundgren+Lindqvist (Gothenburg)

– OCD (New York)

– Pharus (Sao Paulo)

– Rice Creative (Ho Chi Minh City)

– Robot Food (Leeds)

– Together Design (London)

– Underline Studio (Toronto)

According to David the book is aimed at designers, students and entrepreneurs looking to expand their understanding of effective design in business.

"Not just a beautifully designed book, but also beautiful in its depth and detail about the identity design process."

Khoi Vinh
Principal designer, Adobe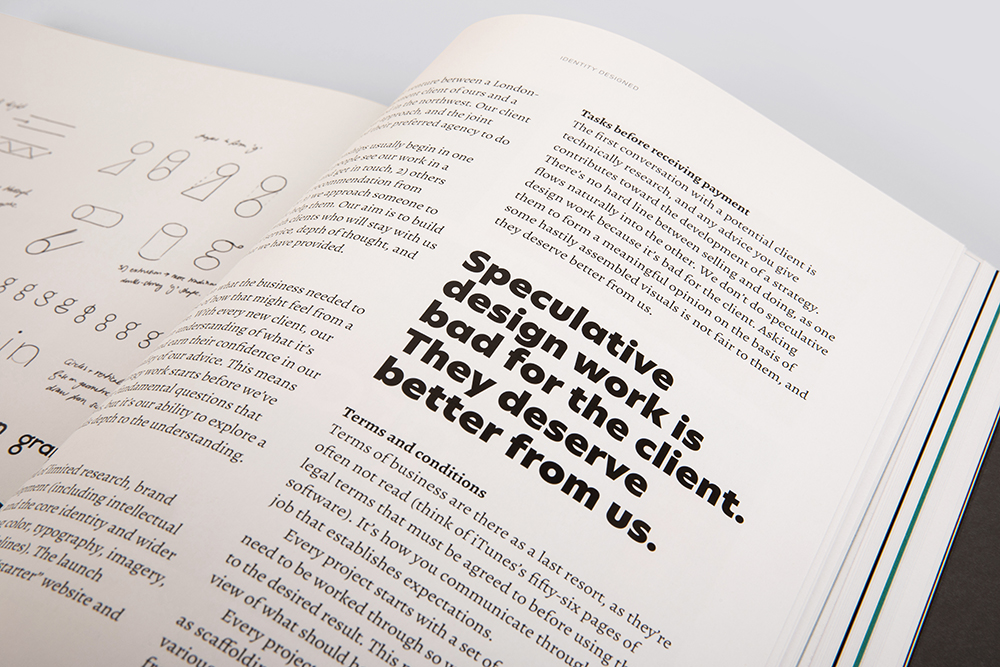 "It's been an honour to showcase Believe in, having respected and admired the quality of their work for many years. Finding such in-depth insights into how studios work with their clients is quite a rarity, and despite running my own design business since 2005 I've learned an incredible amount from the creation of this book."

David Airey
Author, Identity Designed