Uprising gluten free pastry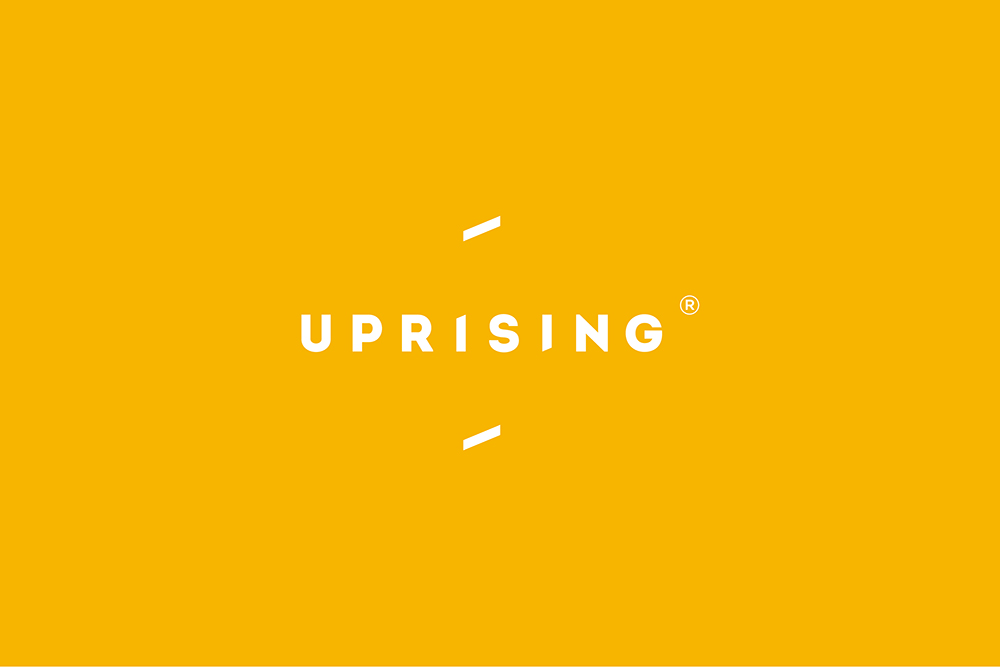 October 26 — 2016
Strategy, name, identity plus initial packaging for a new gluten free pastry manufacturer.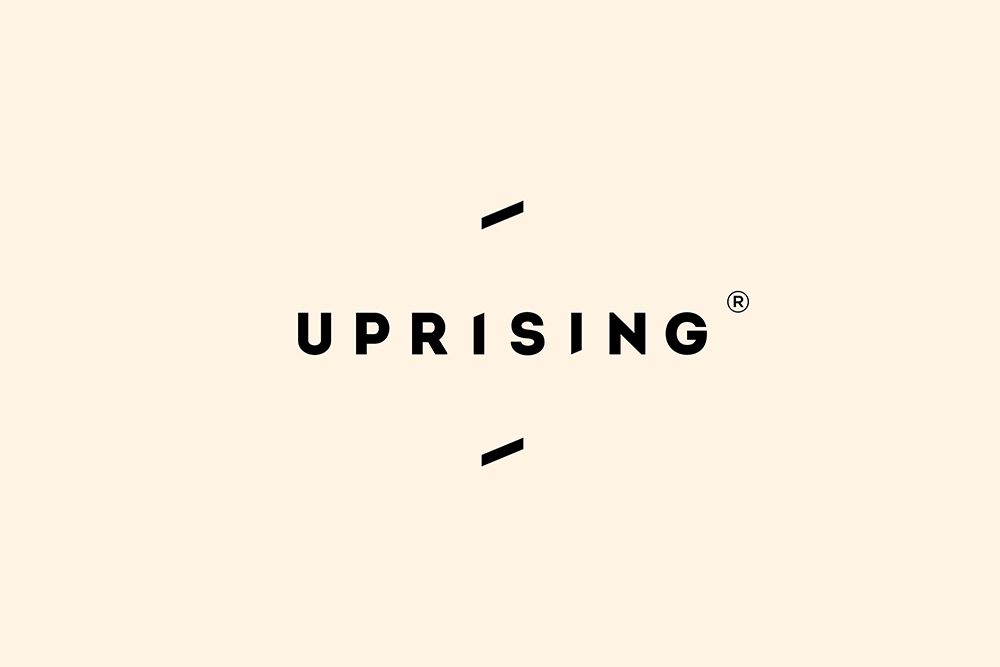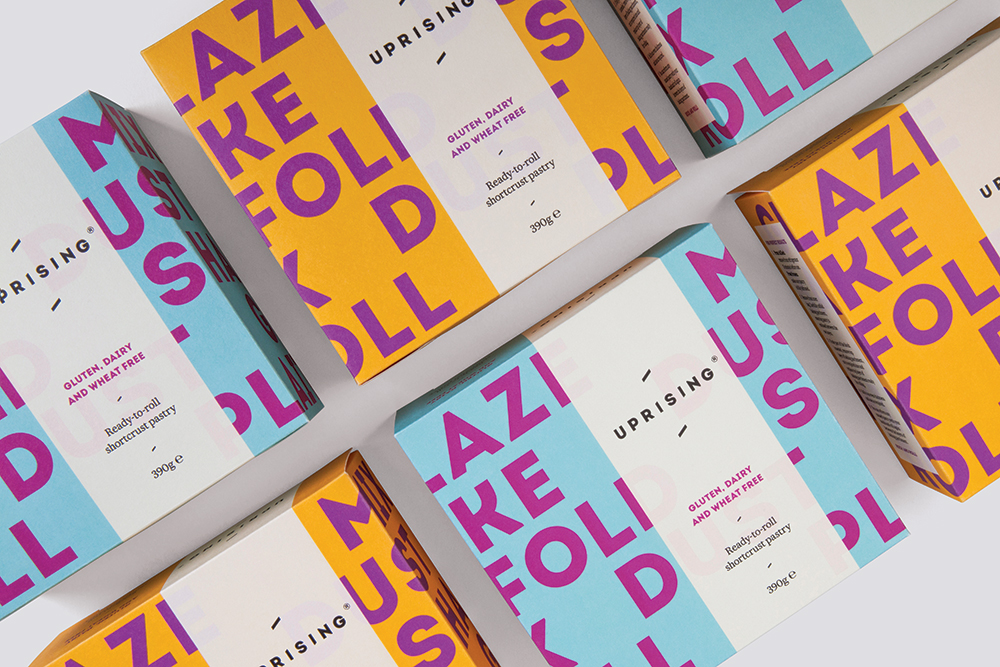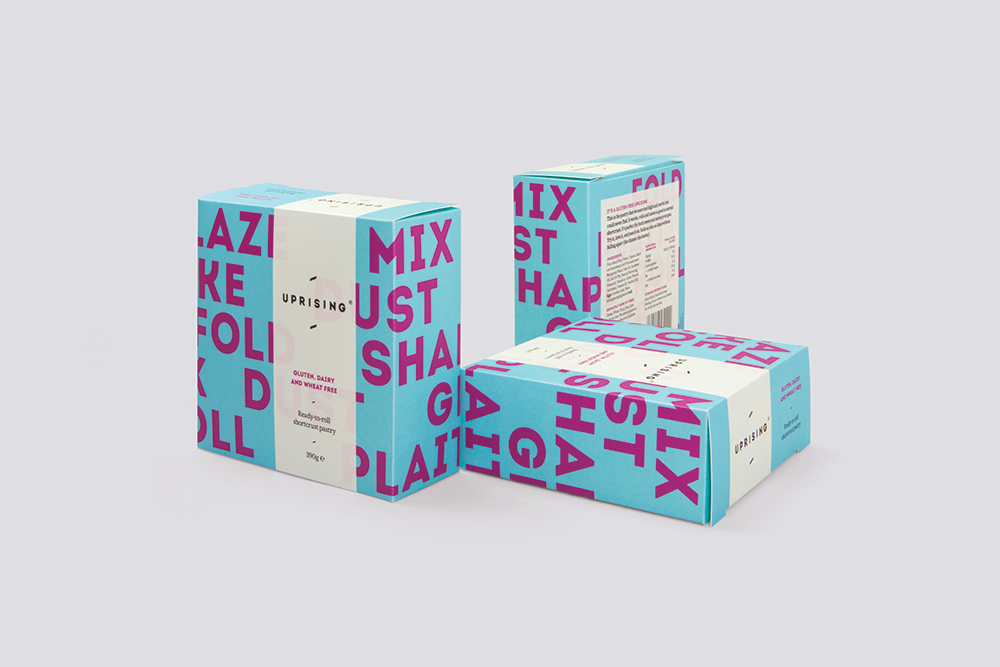 An inventive couple approached us with an amazing product, but little idea how they might bring it to market. We helped them to position the initial pastry products, develop the name and identity, and create some short run digitally printed packaging ready for an entry deadline at the Free From Awards (which they promptly won).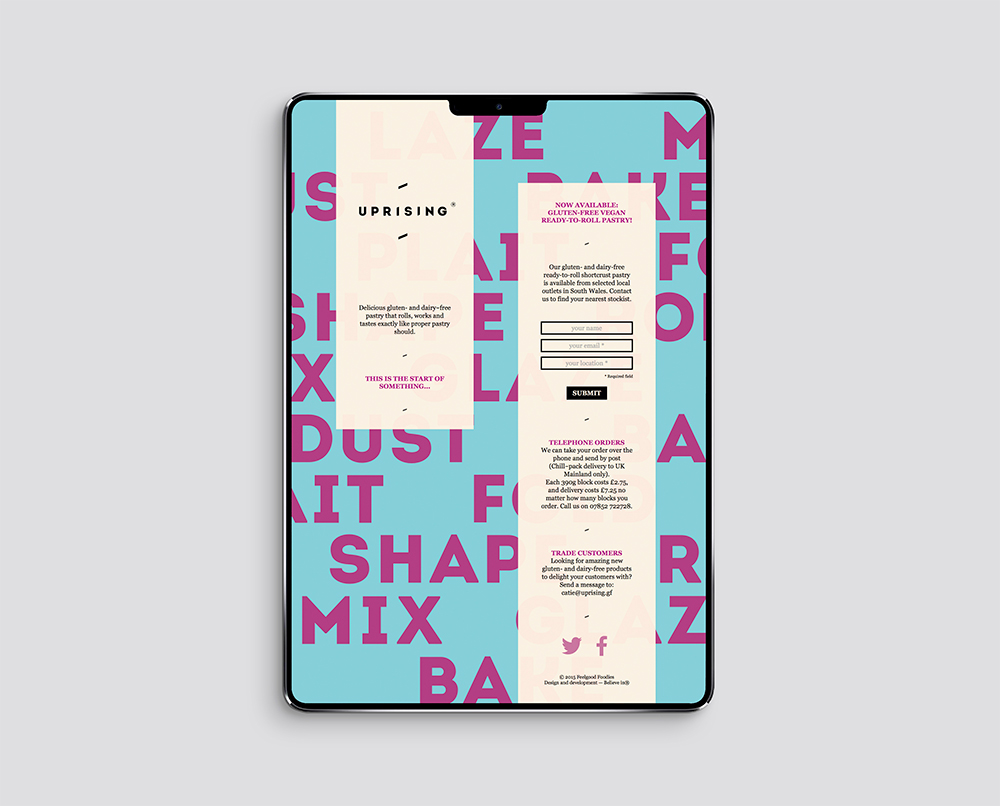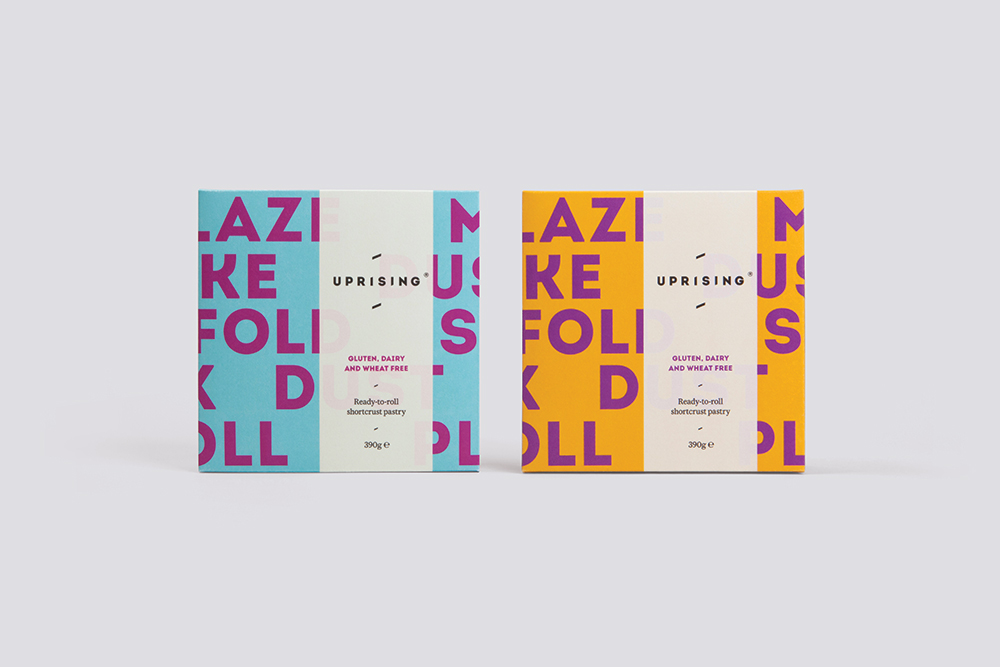 In addition to the cost-effective packaging we also created a simple single page website to help them gather leads, while they work through the challenges of establishing a reliable production facility.